Real-time Market Data Feed for online trading Platforms
We deliver low latency market data feed of financial market information that is delivered in real-time. It includes the latest prices, trades, and volume for various financial instruments, such as forex, stocks, indices, currencies, commodities, and crypto. The use of real-time market data feeds enables investors and traders to make more informed decisions, as they can monitor market trends and react to market changes quickly.
Breadth speed & reliability
Our real-time data is disseminated via direct data feeds and via data vendors
Live data from direct connections
Partnership with more than 40 global exchanges for distribution of equity, futures, options, bonds and other data.
Unparalleled client services
Comprehensive data services that support informed decision-making by traders, risk managers, brokers and shareholders.
Monthly fees: Starting $500
Bakara 'Metadata Feed' (MDF) is an ultra-low latency real-time market data feed for MetaTrader 4 & 5 online trading platforms with more than 7000 instruments.
Fast, accurate and affordable, Metadata Feed is offering Real-time Market Data from Hundreds of Sources & Expert Partners Worldwide.
Metadata Feed provides Spot Forex, Cross-Rates, Spot Metals, Spot Indices, Spot Commodities, Spot Energies, Cryptocurrency, CFDs on Crypto, CFDs on Currencies, CFDs on Metals, CFDs on Indices, CFDs on Commodities, CFDs on Energies, CFDs on Stocks.
We added CFDs on stocks for more than 36 countries including INDIA, CHINA, SINGAPORE, HONG KONG, SOUTH AFRICA, AUSTRALIA, RUSSIA, THAILAND, TURKEY, JAPAN, ABU DHABI, DUBAI, EGYPT, KUWAIT, QATAR, SAUDI ARABIA.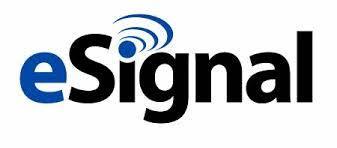 eSignal's award-winning products offer competitive pricing, support that gives new meaning to "customer service", access to comprehensive trading education resources and advanced charting and technical analysis tools that connect to 50+ brokers for seamless trade execution. If you want a solution that provides global reach into the world's markets and one that does not sacrifice reliability, versatility and affordability in the process, eSignal is the perfect choice. Trade with confidence knowing that eSignal's unparalleled speed and accuracy sets the industry standard.
Advanced multicast backbone, engineered and operated internally; network staffed 7x24x365 and designed to perform under the pressures of high-volume periods
Multiple, geographically dispersed server farms, fed with live data from direct, redundant connections with 100s of the world's exchanges
All instruments – 100+ indices across global markets (many found nowhere else), stocks, futures, mini futures, options, ETFs, foreign currency options, OTC markets, Forex rates and market depth
FIS is a leader in technology and services that helps businesses and communities thrive by advancing commerce and the financial world.
For over 50 years, FIS has continued to drive growth for clients around the world by creating tomorrow's technology, solutions and services to modernize today's businesses and customer experiences. By connecting merchants, banks and capital markets, we use our scale, apply our deep expertise and data-driven insights, innovate with purpose to solve for our clients' future, and deliver experiences that are more simple, seamless and secure to advance the way the world pays, banks and invests.
Headquartered in Jacksonville, Florida, FIS employs more than 55,000 people across 50+ countries, dedicated to helping our clients be ahead of what's next. FIS offers more than 450 solutions and processes over $75b of transactions around the planet. FIS is a Fortune 500® company and is a member of Standard & Poor's 500® Index.
Best Forex and Crypto Brokers
Bakara Invest will Assist you to find the best Forex Company offering you a wide range of ranking factors, from fees and spreads, to trading platforms, charting and analysis options.